First things first: Brand Refresh vs Rebrand
A refresh is not a rebrand. A refresh is a way to update your visuals and messaging. Whereas a rebrand is changing your name, logo,  brand position, and/or mission. 
We love to think of rebranding and refreshing in terms of shopping. Imagine that your branding is your business's "outfit". A brand refresh is a few new pieces of clothing (that fit into your existing wardrobe or elevate the person you have become over time) and a rebrand would be a whole new wardrobe (throwing out the old, and getting something completely new & different).
So, does your brand need a refresh?
Sign #1: The brand colors aren't modern.
Did you know your color palette increases your brand recognition up to 80%? Not only do they influence how your brand personality is perceived, it's also one of the biggest reasons why your customer chooses to buy. Because color trends are always changing, it may be time to give your colors a refresh in order to get noticed and stay relevant to your audience.
Sign #2: The brand personality no longer fits.
Let's be real, the COVID pandemic has changed how our society functions and how you show up to your customer may no longer be relevant in a post-pandemic world. According to Harvard Business Review, the EY Future Consumer Index found that up to 61% of consumers (depending on category) became willing to consider a white label product in lieu of their go-to name brand product. It's now more important than ever that your brand should stand behind great core values, not simply offer great products. Yes, even YOU, B2B companies!
Sign #3: The brand feels inconsistent.
You may be thinking you're smooth sailin' because you have a logo and use it on everything, but your brand is more than just your logo — it's your colors, imagery, type choice, voice, ethos, personality, and brand values. To put it frankly, your brand determines your reputation and how you are perceived through all touchpoints. When your brand is inconsistent it leads to miscommunication, confusion, loss of trust, and a poor customer experience. And if there is one thing we know, it's that your aesthetic matters.
Complete a deep dive into how your brand is showing up with your…
Visuals (logo, imagery, colors, typography)

Voice + messaging

Brand values
Being consistent across all touchpoints and channels will reinforce trust and make your brand top-of-mind with your customers. If there is a disconnect between how you look and how you sound, it's a good time to refresh your brand!
Sign #4: The marketing materials haven't been updated in years.
If you can't remember when you last updated your marketing assets — it's time! If it was pre-pandemic, it's a good idea to evaluate if they are still working for your business. Do you look good across all touchpoints? It's essential that your marketing assets reflect your brand as a whole.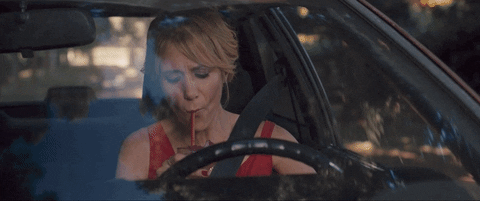 Four Ways You'll Benefit From A Brand Refresh:
Gain trust from your audience.
A better first impression.
You'll stand out from the crowd.
Get more eyeballs on your biz by announcing something new.
Check out this brand refresh case study!